Open Stores & Takeout Dining*
---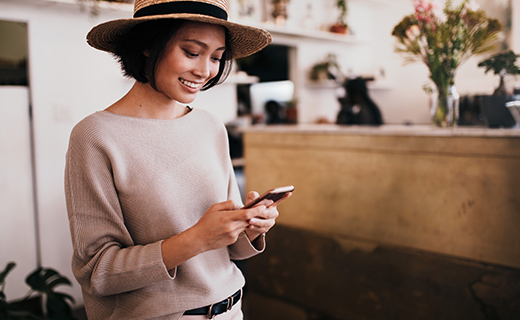 Center Hours: Monday - Saturday: 11am - 7pm. Sunday: 12pm (noon) - 6pm.
We continue to promote a healthy shopping environment for our guests and employees through intensified cleaning procedures and proper social distancing signs. We've missed you and look forward to seeing you again soon!
Retailers & Restaurants Offering In-Person Shopping or Dining:
Burlington: (623) 845-7277, visit website here
Curacao: (623) 848-0040, visit website here.
Dillard's: (623) 849-0100, visit website here.
American Freedom: (623) 849-8498
Arizona Diamond Center: (623) 849-8771, visit website here.
Audio Zone: (623) 247-0666
Bath and Body Works: (623) 247 - 0928
Best Clips
Boba Tea: (623) 247-0359, visit website here.
Body Jewelry Empire

C&C Dresses: (602) 373-6719
C&C Market Research: (623) 849-8230 By appointment only
Candy Mania: (623) 846-2446
Carreta De Lilys
Cellmart and Repair: (623) 849-9210
Cellular World and Repair: (623) 277-0175
Cinnabon: (623) 455-5695, visit website here.
Combo Express: (623) 247-1588
Cricket

Daniels Jewelers: (800) 819-8000
Divine Shoes: (623) 846-3808
East African Hair Braiding: (602) 449-1998
Empire Body Jewelry
Famous Footwear: (623) 873-2967, visit website here.
Footaction: (623) 245-4190
Foot Locker: (623) 873-1921
Flaming Wok: (623) 873-8889
Forever Girls: (623) 846-8866
Grail Stop
Gus' NY Pizza: (623) 849-4877
Hairmosa: (714) 600-7870
Hot Topic:
Image Shots: (623) 247-0570
Jahan Eyebrows: (480) 570-6554
Jewelry Repair
Joyeria Del Pueblo: (623) 247-3333
Just Sports: (623) 873-2720, visit website here.
Kids Foot Locker: (623) 247-1104
Kitchens & More: (623) 873-4961 *opens periodically
K-MOMO: (623) 846-0970, visit website here.
Koras
Koras Jewelry
La Gran Bota: (623) 849-0117
LA Insurance: (623) 850-0029
LA Nails
Lids: (623) 845-5780
Los Tres Zacatecanos: (602) 721-0223
Love and Passion: (623) 337-0725
Mariscos la Phoenikera
Men's House
Mercado: (623) 849-0647
Metro Pcs: (623) 247-1147
Miriam's Fashion: (623) 247-1260
MS Jewelry: (602) 410-2576
MS Sunglasses
My waist: (623) 204-5650
Perfume Gallery: (623) 247-2276
Phoenikera
Phone accessories: (602) 800-9900
Pretzel Maker: (623) 873-1540
Pro Xpress: (623) 846-4642
Puchunguis Shoes: (623) 399-2731
Q plus: (623) 873-0130
RJ Jewelry: (623) 628-5324
Rosy's Tuxedos
Rue21: (623) 247-7006
San Salvador
Shoe Dept Encore: (623) 849-7248, visit website here.
Shoe Palace: (480) 750-8547, visit website here.
Silver and Jewelry:(623) 227-7637
Smile Jewelry: (602) 334-9448
Swaggz: (623) 848-0822
Teez 2 Go: (480) 300-1845
Top Image: (480) 704-4776
Trend Topic: (623) 245-7829
Uddin Jewelry: (623) 846-4444
Underground by Journeys: (623) 247-3147, visit website here.
Valentina's: (623) 846-3555
Victoria Imports: (602) 703-6273
Victoria's Secret: (623) 849-1227
Wave: (480) 499-2770
Xtreme: (623) 873-7618

Takeout Dining:
Please contact the following restaurants for availability and menu:
Combo Express: (623) 247-1588
*Subject to change